5 Facebook Tools You Can Use To Promote Your Brand Or Business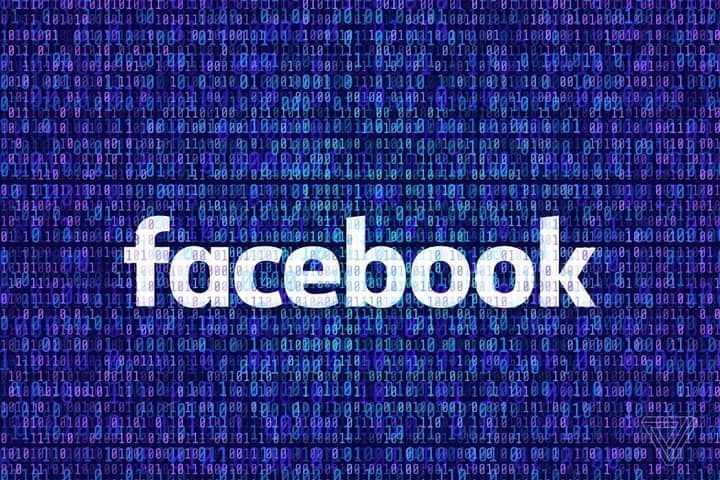 Facebook is the world's biggest social media platforms with over 2 billion users of whom over 80 per cent are online every month.
With these staggering figures and values, Facebook is mainly described as the hub of online businesses which especially wish to thrive on social media.
For most people, however, this statement still remains just a statement. They do not know how to use Facebook to promote their brands and businesses.
In this article, however, we shall solve that problem by providing you with 5 tools which you can use to promote your business or brand on Facebook.
Facebook Pages
It is just about obvious that the first tool I have to list when making a list of Facebook tools to promote businesses, should be Facebook Pages.
The essence of Facebook pages to the online presence and overall progress of a business can only be underestimated as this have proved to be one of the most effective and dedicated Facebook tools.
Facebook pages are the business version of a Facebook account. They are therefore associated with normal Facebook user accounts.
Anyone who has a Facebook personal account can create a Facebook business page and they can own as many pages as possible.
How To Create A Facebook Page
In order to create a Facebook page, follow the instructions below. It should be very simple for you this way:
Input Facebook.com/pages/create into your web browser and press enter.
Select the page type from the list that corresponds with the kind of business you are creating the page for.
Enter your business details accurately. Eg. Business name, location, phone number, about the business and any other details.
Save all of your settings.
Change your page's profile photo to your logo and start inviting people to like your page.
Your page should be ready for use after following those steps keenly.
Most people need to rely on a social media marketing agency to help them use Facebook to promote their brands and businesses.
How To Use Facebook Pages To Promote Your Business
Pages on Facebook can be used in several ways to promote businesses that they are created for.
With a Facebook page, you can create, manage and book interviews for job openings in your business establishment right on Facebook without any physical meeting.
You can set up an online store on your Facebook page by selecting the shop option from your page options. That way, anyone who visits your page can see all your products and their prices as though it was a shop where things were organized in shelves.
Also, with Facebook pages, you can reach out to millions of people since Facebook has no limitation on the number of people who can like your follow your page. So the more the number of page likes you have, the more the number of people you can reach with your Facebook Page.
Finally, Facebook pages also give you the opportunity to use Facebook's highly sort sponsored advertisements which are professionally known as CPM/ CPA display ads.
Facebook Groups
Facebook Groups are one of the biggest tools on Facebook which are used by millions of people.
Facebook groups are usually chatting groups or forums moderated by a group of people to encourage conversations around a particular topic.
If you want to drive awareness about a brand or product and generate conversations around them, you may want to use Facebook groups.
You can either create a Facebook group for your brand or rely on already existing Facebook groups that are active.
While it is important to build your own Facebook group so that you can always have access to it and share posts from your Facebook page to your groups, you can start by using other Facebook groups that have similar subjects as your business.
Facebook Status
Facebook status works similarly as WhatsApp status except that the former is more superior to the latter.
Facebook status gives you the opportunity to show your business and its dealings to thousands of Facebook users.
Unlike Whatsapp where only those who have your contact can see your status, Facebook has the option for your status to be seen by all and sundry.
You just have to select 'Show to public' when sharing a post on your status.
This way, as many people as possible, can watch your status and relate with it.
Facebook Messenger
The Facebook Messenger is a reliable messaging platform that has been the world's most-used chat app before Whatsapp was introduced some 8 years ago.
With the Facebook messenger app, you can share your business dealings with your Facebook friends directly via their direct messaging accounts.
You can either share posts from your business page to your friends' inboxes or message them directly with what you are dealing in.
When used properly, Facebook Messenger can be a great tool for promoting your business by relying on existing connections to build a newer one.
Facebook Ads Manager
If you intend to reach thousands and millions of prospective customers on Facebook without necessarily relying on the number of people who follow your business page, then you may find Facebook ads interesting.
If you have multiple Facebook pages or you manage other people's pages on Facebook where you may want to run advertisement campaigns, then Facebook Ads Manager should be on your list of tools to use on Facebook for promoting your business.
With the Facebook Ads Manager, you can schedule, monitor, plan, run and edit various ad campaigns from one place.
The ads manager though very complex for the first-time user has many tools which enable users to create all forms of ad campaigns from simple ads to complex ad campaigns.
The Facebook ads manager is only linked to your personal Facebook account. So without a personal Facebook account, you cannot have an ads manager account.
To create a Facebook Ads Manager account, visit Https://Business.Facebook.com
Conclusion
Facebook is a big platform where people can take their businesses to the next level. The tools discussed in this article are some of the most effective Facebook tools that can help you achieve your dream of using Facebook to promote your business to millions of users.
If you have any questions or you'll like to find out more information about any of the tools discussed in this article, do not hesitate to reach out.