Fufu Blender and Fufu Pounder Machines in Ghana: Price & Details
Do you want to buy a fufu blender and fufu pounder machine in Ghana?
Well, there are a lot of fufu blender and pounders on the market but after doing my research, I found four (4) of the best fufu blenders and pounders; together with their details and prices.
Fufu is one of the most popular foods in Ghana; both the Akans and non-Akans enjoy eating it. Whenever a foreigner visits Ghana, the food he/she wants to eat is fufu.
But, among all the accolades that fufu has, the only disadvantage it has is the long process involved in preparing it. You first of all need to cook the cassava/yam and after that pound it for some time before your fufu will be ready.
Because of this, a lot of people have had to stop eating their favourite food and this is not good. Because of that, several engineers and manufacturers have decided to make a machine that could make the preparation of fufu easy and quick.
These machines exist all over the market but I am going to show you the top four (4) recommended models on the market. I have also added the price and a brief detail about each of them.
Please NOTE that the types stated here are not all the brands available on the market but these are the ones that we can give you in-depth details about. This will help you when deciding on which type of machine you should buy.
Fufu Blender and Fufu Pounder Machines in Ghana: Price & Details
Rico YP-103 Fufu/Yam Pounder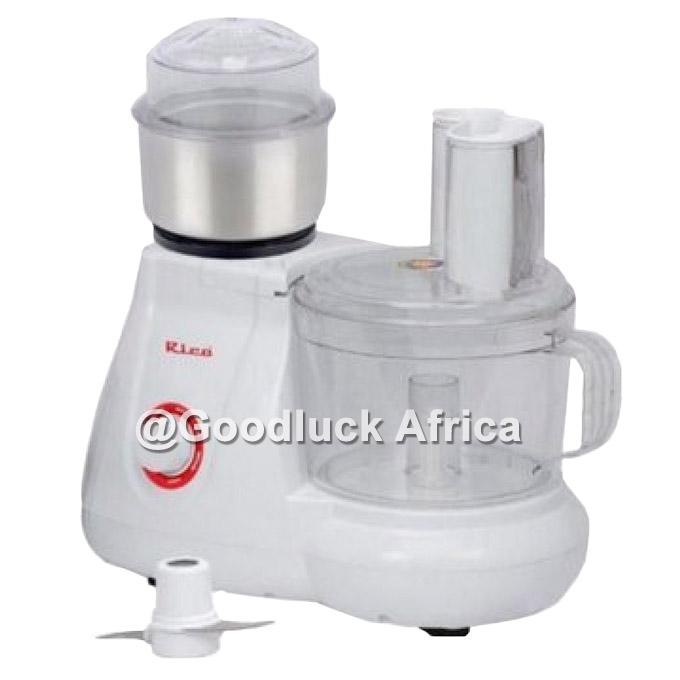 Price: GHS 535.00
700-watt powerful motor.
It can pound both yam and cassava.
Comes with a free grinder attached.
The grinder can be used to grind coffee, nuts, and spices.
It has a water-proof body.
Portable for both domestic and small commercial use.
Vizio 413 FMW Yam/Fufu Multifunctional Food Pounder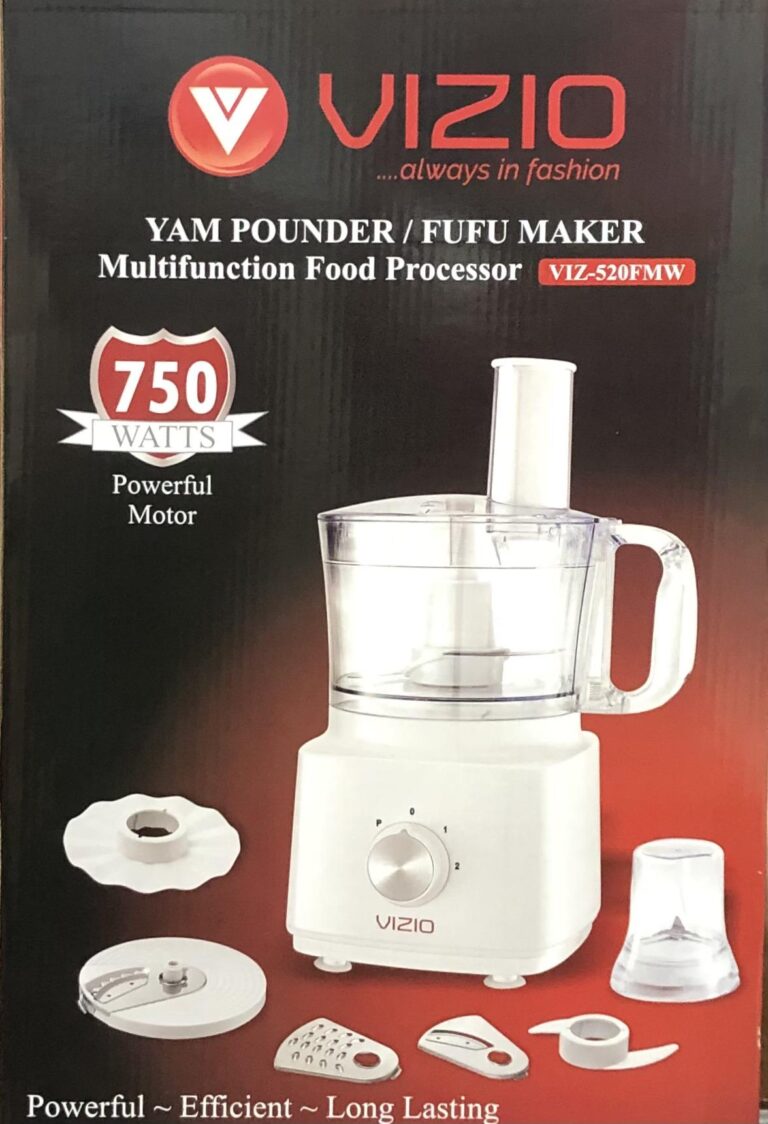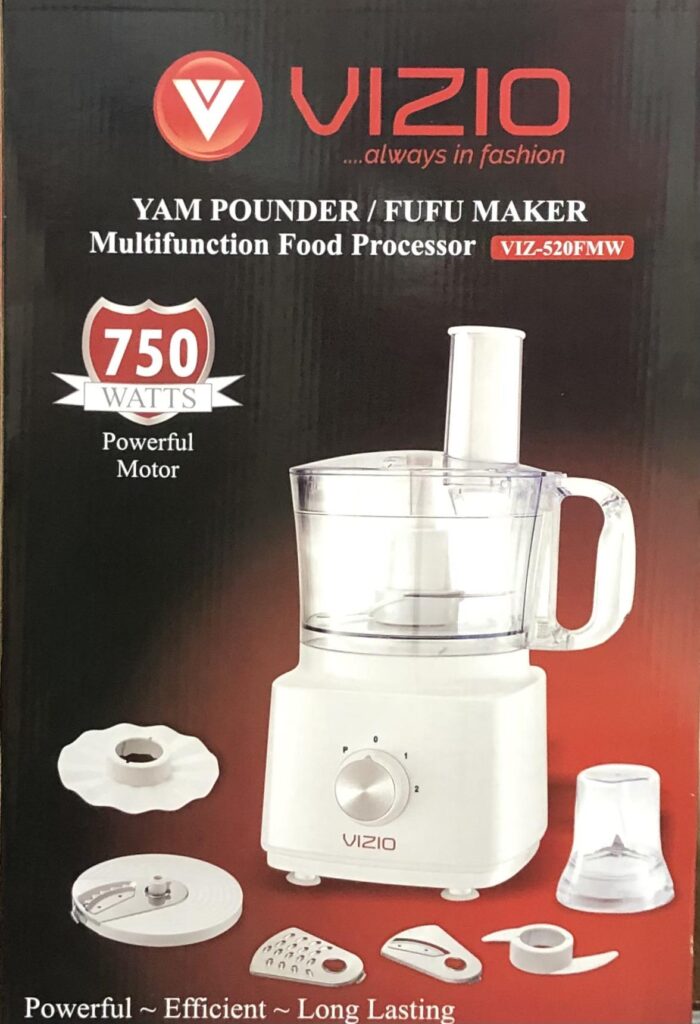 Price: GHS 299.00
750-watt power motor.
It also has a water-proof body.
It can pound both yam and cassava.
It is very portable and can be used for both indoor and outdoor (commercial) use.
It is very efficient, long-lasting, and durable.
Mikachi 413 FMW Yam/Fufu Multifunction Food Pounder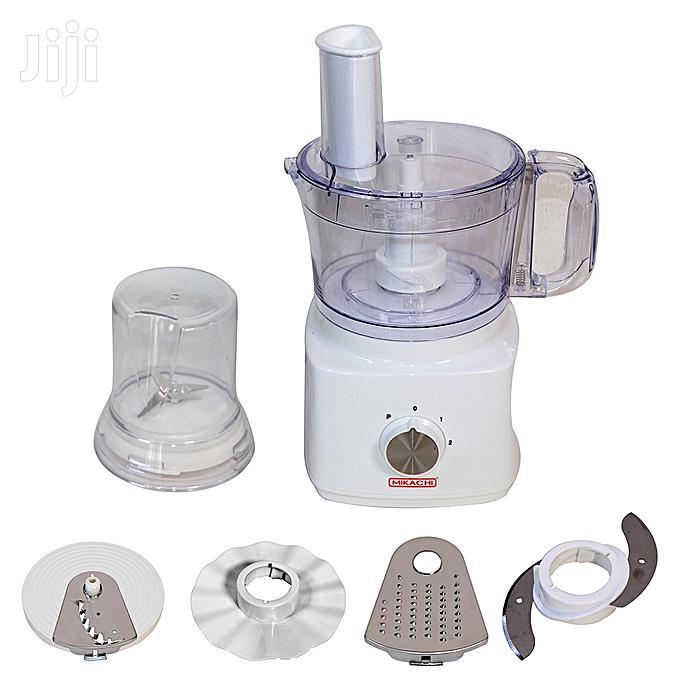 Price: GHS 295.00
It has a 750-watts power motor.
Water-proof body.
It is easy to handle.
It has a standby indicator.
It is durable, efficient, and lasts longer.
It can pound both yam and cassava.
Commercial Electric Fufu Pounding Machine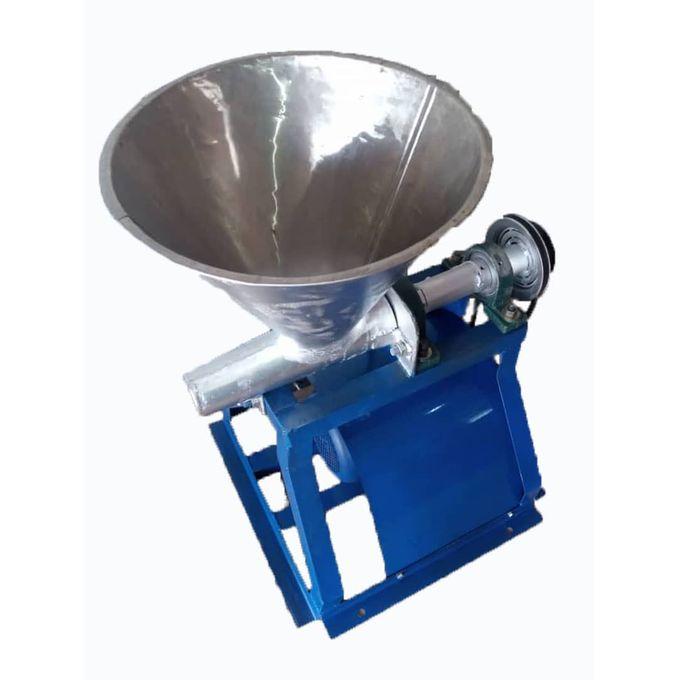 Price: GHS 2,350.00
The Electric Commercial Fufu machine often called the Fufu Machine is produced in Ghana by LM MACHINES. It is one of the best machines used for making fufu.
The pounder gives smooth and bump-free fufu that can be served with any desired soup or sauce on any occasion.
It is a three-prong plug which mates with any standard three-prong wall outlets to minimize any possibility of electrical shock.
The unit requires a standard 200-220V/50HZ electrical outlet.
The unit should always be plugged into its own individual electrical outlet anytime it's being used.
The fufu machine consists of a hat fixed to guide and avoid fufu coming out to be contaminated or split among the operator.
The main motor of the machine is covered with a metal plate to avoid little particles from entering to cause any damage.
The machine is designed to be able to sit on the plain ground with no balancing, this enables the user to be able to fix the machine properly at their own location.
Conclusion
Now you have a fair idea of the top-recommended fufu pounders and blenders on the market. As you can see, the last one has more description than all of the other three.
This is because the last brand is meant for commercial use and not individual use. Therefore, if you are thinking of starting a restaurant I advise that you go for the last one; otherwise, choose any of the first three (3).
Please feel free to write your comments and suggestions in the comments section below and I will attend to all of them.