Kwese TV has been officially launched in several African countries, and decoders are now available in countries where the Digital Satellite TV network has been licensed to operate. These countries include Ghana, Zambia, Rwanda, Botswana, Kenya, Lesotho, Nigeria, Swaziland and Uganda.
When you want to install Kwese Satellite TV in your home, you have two options to choose from.
You can buy the Decoder (Set-Top TV Box) only or you can buy both the Decoder and the Satellite Dish including installation. It's up to you to choose what you want
If you are not a fan of "Do It Yourself" services, the perfect solution for you is to get a Kwese Installer to do the dish installation for you.
Cost of KWESÉ TV Decoders and Subscription in Ghana
Hardware and Installation
Decoder Only: GHS 74
Decoder, Dish and Installation: GHS 145
Subscription
3 Days: GHS 15
7 Days: GHS 25
30 Days: GHS 110
Ways To Watch Kwese TV
There are currently 3 ways to watch your Kwese:
On Your TV
You can watch Kwese on your TV using the Kwese decoder. The Kwese decoder allows you to watch Live TV, record on a hard drive and catch up at your convenient time. Check the Kwese website for more info on how to get your Kwese decoder in Nigeria.
On The Go
Feel free to watch Kwese on the go by using its iOS or Android app, all you have to do is go to the app store and download the app to your smartphone or tablet and you will be able to stream live channels or catch up on other shows.
Online
Finally, you could simply connect to the internet using your preferred device and watch directly on the Kwese website.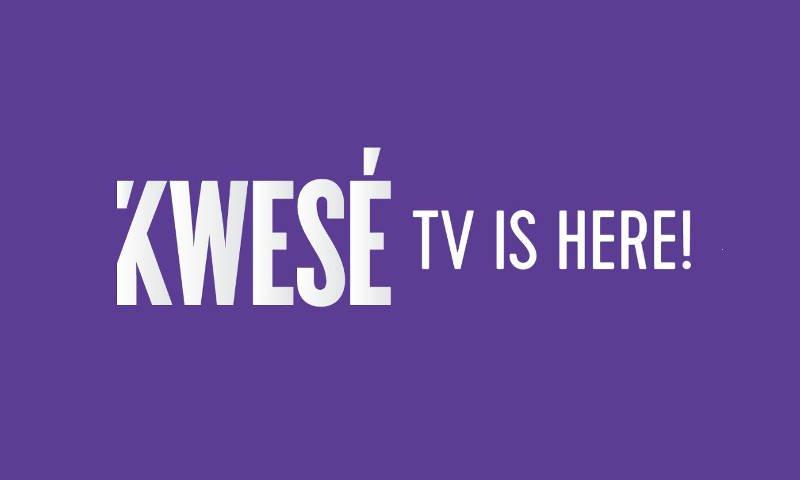 List of KWESÉ TV Ghana Channels
KWESÉ FREE SPORTS AFRICA
KWESÉ FREE SPORTS
KWESÉ SPORTS 1
KWESÉ SPORTS 2
ESPN
NBA
E SPORTS TV
REVOLT
TRACE AFRICA
TRACE MZIKI
TRACE GOSPEL
THE BOX AFRICA
KWESÉ KNOW
VICELAND
DTX
IDX
ODISSEIA
DISCOVERY SCIENCE
CBS REALITY
TRAVEL CHANNEL
ANIMAL PLANET
FLN
DW
X2D
SKY NEWS
BLOOMBERG
BBC WORLD NEWS
CNN
CNBC AFRICA
AL JAZEERA
AFRICANEWS
TVC NEWS
FRANCE 24
CHANNELS TV
POP
TOONAMI
KWESÉ KIDS
CBEEBIES
DREAMWORKS
JIM JAM
CARTOON NETWORK
BOOMERANG
KWESÉ PRIME
KWESÉ STORIES
KWESÉ INC
KWESÉ MOVIES 1
KWESÉ MOVIES 2
KWESÉ MOVIES 3
AMC
AMC SERIES
TRUE MOVIES
AFRICAN MOVIE CHANNEL
FASHION TELEVISION
PASSION
ZEE BOLLYNOVA
ZEE BOLLYMOVIES
FLOW
EWTN
DOVE
WION
HILLSONG
ITV
SPURS TV
LFCTV
CITY TV
ARSENAL TV
Where to Buy Kwese TV Decoders in Ghana
You can find a dealer to buy your Kwese TV Decoders plus installation here: Kwese TV Dealers
Summary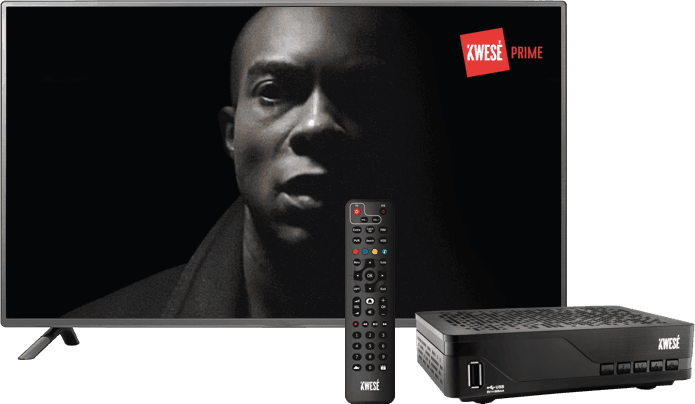 Article Name
KWESÉ TV Ghana: Channel List; Cost of Decoders and Subscription
Description
Kwese TV is said to be the redefinition of broadcasting in Africa, taking its audience beyond TV. This is all you need to know about their services in Ghana
Author
Publisher Name
Publisher Logo