WAEC Releases 2020 WASSCE Results; How to Check now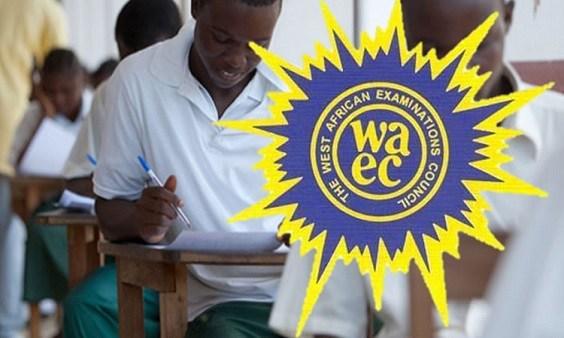 The West African Examinations Council (WAEC) has released the examination results of candidates who sat for the 2020 West Africa Senior School Certificate Examination (WASSCE).
WAEC released the results at around 03:57 pm on Friday, 13th November 2020. The WASSCE 2020 results release date is finally here and candidates can now check their results.
It will be recalled that the results, which were scheduled to release earlier could not be released due to some system mishaps which have apparently been solved now.
The WAEC Result Checker to access the WASSCE School 2020 exams results are available for GHS 17. You can use the checker to access your results on phone. Read this article for further steps and contact 0555475811 if you need help.
How to get your WASSCE Results Checker PIN
IKE is running a special offer for all those who want the PIN to be sent directly to their phones via SMS or WhatsApp. He is giving out the WASSCE Pin for just GHS 17.
Kindly call us on 0555475811 for help.
Just follow the steps below to get your results checker.
---
Step 1: Send MTN Mobile Money GHS 17 to 0550107980, Subscriber (Isaac)
Step 2: Send the name on your Mobile Money Account you used to send the money or the Merchant Name back to 0550107980 through WhatsApp.
Step 3: You will receive the SERIAL and PIN to check your MAY/JUNE 2020 results once the payment is confirmed. It takes 5-10 minutes for us to send the card to you after verifying your payment.
---
Kindly send a WhatsApp message for further instructions or clarifications.
Note: Not all phone calls can be answered due to the number of people calling. Follow the steps on paying to get the PIN through WhatsApp. Don't try WhatsApp Calling as that slows the process.
All you need to check your WASSCCE results in 2020 is your PIN which we will provide for you. If you need help, contact our Customer Service on 0555475811.
Below is a photo showing the 2020 WASSCE Performance for core subjects.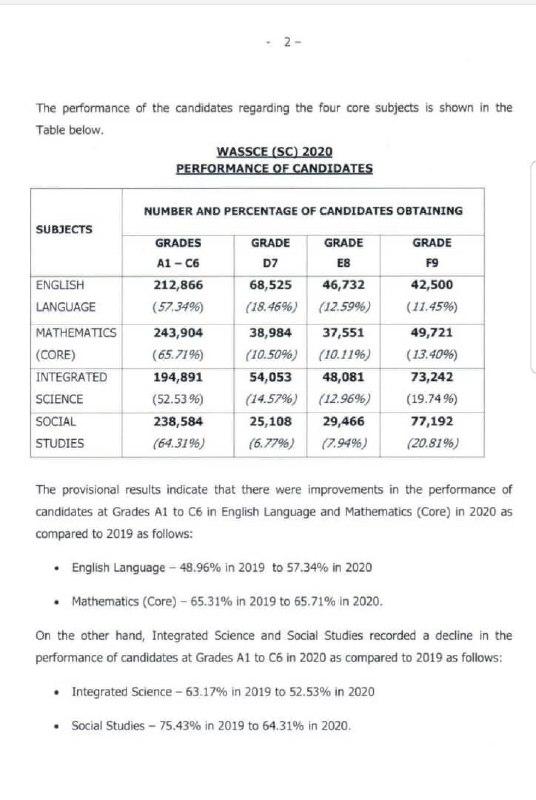 How to check WASSCE Results 2020 online
Here is how to check WAEC results online. You need to connect your PC or your mobile phone with any internet network connection. Please don't use Opera Mini for these steps.
Follow the step by step instructions given below, if you get stuck, call us on 0555475811 or send a WhatsApp message to IKE on 0550107980 for help or for your PIN (Instructions on that above).
Here is a step by step instructions= on how to check WASSCE result 2020:
Use any browser, preferably Google Chrome, and visit ghana.waecdirect.org
On the next screen, enter your 10 Index Number: Eg: 0070202043
Enter your WAEC exam year of completion. Eg: 2020
Enter the exam type you sat for. Eg: WASSCE School 2020
Now, you will need to enter your 10 Digit Pin here. Enter the secret Pin.
Submit your personal information and patiently wait for your results.
A new screen will pop up confirming your results.