Online Ghana Passport Application was introduced in 2017. The Application took an online turn when the Ministry of Foreign Affairs and Regional Integration launched an online passport application service for Ghanaians to ease the mode of the application while ensuring maximum security for applicants. Since then, there has been a lot of talk about the process, with some Ghanaian been sceptical about the whole "online application" process.
What is a Passport?
A passport is an official document issued by a government, certifying the holder's identity and citizenship and entitling them to travel under its protection to and from foreign countries. Without a passport, it is almost impossible to travel between Countries and or Jurisdictions.
How was the Ghana Passport Application done before?
Before the introduction of the Ghana Passport Application Online, applicants had to buy a form and fill. This was a very tedious process because most of the requirements were not easy to understand. The grim nature of the application process led to a lot of Middle Men. Although some of the Middle Men were genuine, a lot of them were fake and often squandered the money of unsuspecting applicants.
In the worst case, the Middle Men would deliver fake passports to applicants, especially prior to the biometric passport usage in Ghana. Although the Ministry of Foreign Affairs introduced the Bio-metric Passport registration, middlemen and other con men were not deterred. They have continued to "operate" thus far under different stratagems.
Another negative of the former application process was that it led to a lot of queues at the Passport Application Centres which often led to fights and disorganisation with a lot of pressure on passport office workers.
Can I apply through the old method too?
The Passport Application would not be solely online. The "old" method of applying for a Passport will continue to be used alongside this new one. This would enable applicants who are not comfortable with the new system go through the old one. It is not clear when the Old System will be phased out, but that would not be anytime soon.
Is the Whole Process of the Online Ghana Passport Application fully Online now?
No! The whole process is not online. After completing the online part of the application, you would book an appointment with the application centre in Accra to complete the process.
How to Apply
It is simple to apply. You can kick-start the process on the Ministry of Information Website by visiting: https://passport.mfa.gov.gh
Types of Ghanaian Passport Application and their Prices
There are two types of Application. The first one is the Expedited Application aka "Express" and this costs GHS 50 more.
| | |
| --- | --- |
| Application Type | Price (GHS) |
| Expedited Application | 100.00 |
| Standard Application | 50.00 |
Where can I pay to Apply for Ghana Passport Online?
There are a lot of options when it comes to paying for the form. You can use the MTN Mobile Money, Tigo Cash or Vodafone Cash. Find the partner banks too and their mode of payment.
| | |
| --- | --- |
| Bank | Available Purchase Channels |
| EcoBank Ghana | Branches nationwide, Airtel Money, VISA & MasterCard, MTN Mobile Money, Tigo Cash, Vodafone Cash. |
| GCB Bank | Branches nationwide, Vodafone Cash. |
| Zenith Bank Ghana | Branches nationwide, Airtel Money, MTN Mobile Money, Tigo Cash, Vodafone Cash, VISA & MasterCard. |
What do I need for the Ghana Passport Application Online?
First Time Applicants
Birth Certificate (Proof of Ghanaian citizenship)
Documents to support Identity such as Driver's Licence, National ID card
Proof of Profession (An introductory letter from the applicant's employer that is if the applicant is currently employed or a work ID card that bears applicant's name, organisation's name and position. A student ID if the applicant is currently in school. Homemakers/housewives and applicants that are unemployed and those in the non-formal sector of employment like mechanics, hairdressers seamstresses, traders etc. do not need proof. Registered Business Owners and self-employed applicants must produce their business registration certificate as proof)
Renewing Applicants (Biometric)
First page and bio-data page with picture and information page
Valid Visa if applicant has any in Old Passport
Last page
Proof of Profession if changed
Information Worth Mentioning
If you have all the correct documentation that you are supposed to have ready and you upload your information on the online passport application and you have paid your processing fees and there is nothing wrong with your supporting documentation, it is expected that you get your new passport in 10 to 30 days.
Also, remember online applications are processed at the Accra PAC only.
Download Sample Ghana Passport Online Application form
You can download a sample "filled" Ghana Passport (Online Application) to know which information you will need. Download here: Sample-Passport-Ghana-Online-Passport-Application
Do you think the Online Ghana Passport Application is a right step? Would you use it? Let your view be heard in the comments and share with your friends.
---
Thank you for reading. Don't forget to share this with your family and friends. For the latest tech news and reviews, follow Mfidie on Twitter, Facebook, Instagram and subscribe to our YouTube channel.
If you want to be part of our team of writers or you want to Guest write, send a WhatsApp Message to 0242022161 or simply call. You can also fill the form here to join our team and we will contact you back.
Summary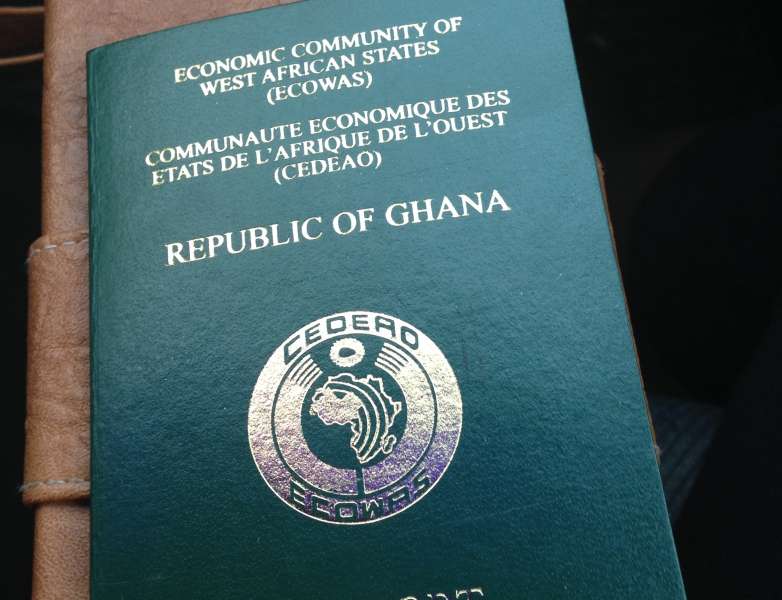 Article Name
Online Passport Application in Ghana: Get Your Passport in 15 Days
Description
Online Ghana Passport Application is real. With the Online Application form, you can pay with Mobile Money and book an appointment for your Passport
Author
Publisher Name
Publisher Logo